Camping Adventure with the best 4×4 rental Costa Rica 
Nomad America 4×4 rental Costa Rica gives you the possibility of your own extraordinary Costa Rica 4×4 road-trip adventure. Rent all-terrain 4×4 expedition vehicles ideal for local roads, like Jeep Wranglers, Land Rover Defenders and Toyota FJ Cruisers, fully equipped with camping, cooking and sports gear giving you an all-inclusive road-trip. Start your adventure today!
Explore, Camp and Adventure in stunning Costa Rica – Off the beaten path. 
Be where you want to be. Always.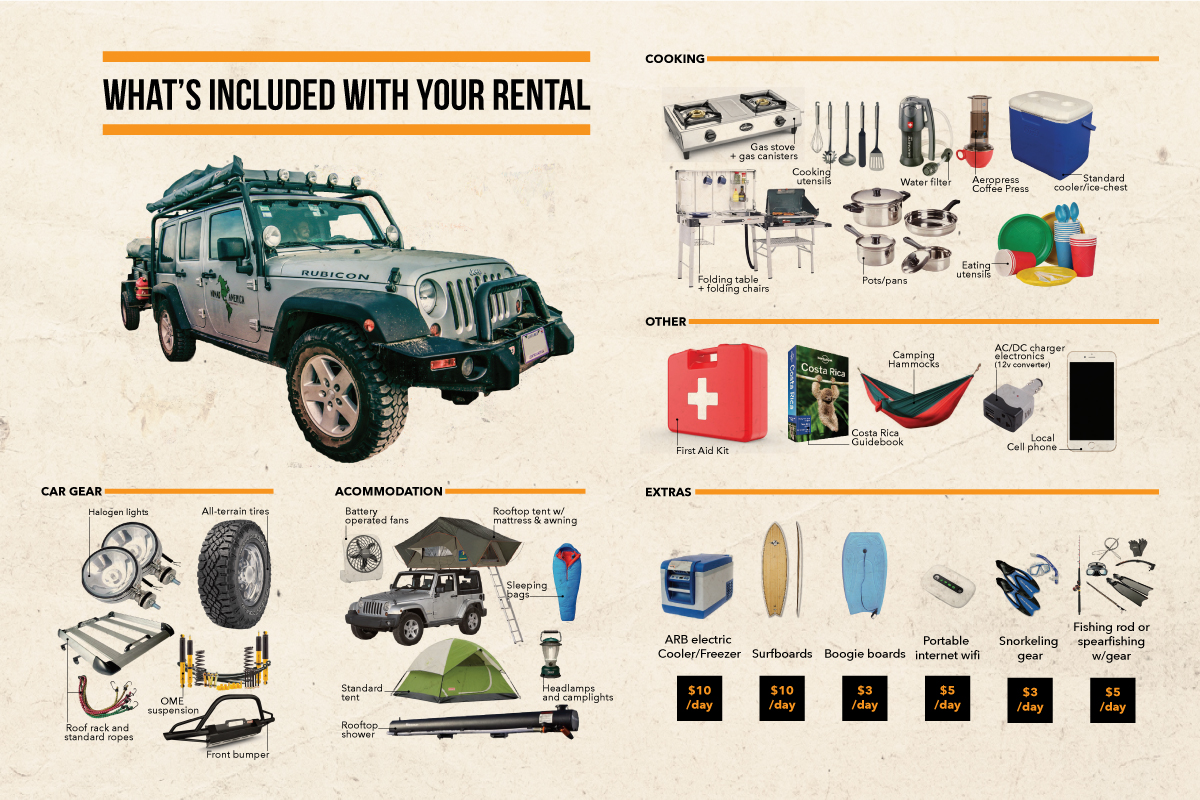 Jeep Wrangler Rubicon- Land Rover Defender
Full Extras 5-doors
Beastly 4×4 rental Costa Rica; Access everything!
Roof Top Tent + optional off-road cart
On board Wi-Fi
Full Roll-Cage
8 Powerful Halogen Lights for kick-ass night driving
On-board Wi-Fi + Great Sound-system
5 person camping+ cooking gear
Roof Top Shower
3.5m Awning
Mud-Terrain Tires
Toyota 4Runner – Nissan Xterra
Confortable 4×4 rental Costa Rica to tackle the most demanding roads
Roof-rack for carrying surfboards/luggage
Roof-top tent
On board Wi-Fi
All-Terrain Tires
ARB Front bumper for extra safety
Halogen Lights
Full 5 person Camping Equipment
Perfect for family road-trips + surf trips
Roof-top Shower
3m Pull-out Awning
Suzuki Jimny
Best car for 2-person adventure!
Powerful compact 4×4 rental Costa Rica
ARB Front Bumper for extra safety
Halogen Lights
All-Terrain Tires
On-Board Wi-Fi
Roof-Rack for surfboards
Roof Top Shower
Camping Gear for 2 + Hammocks
Efficient engine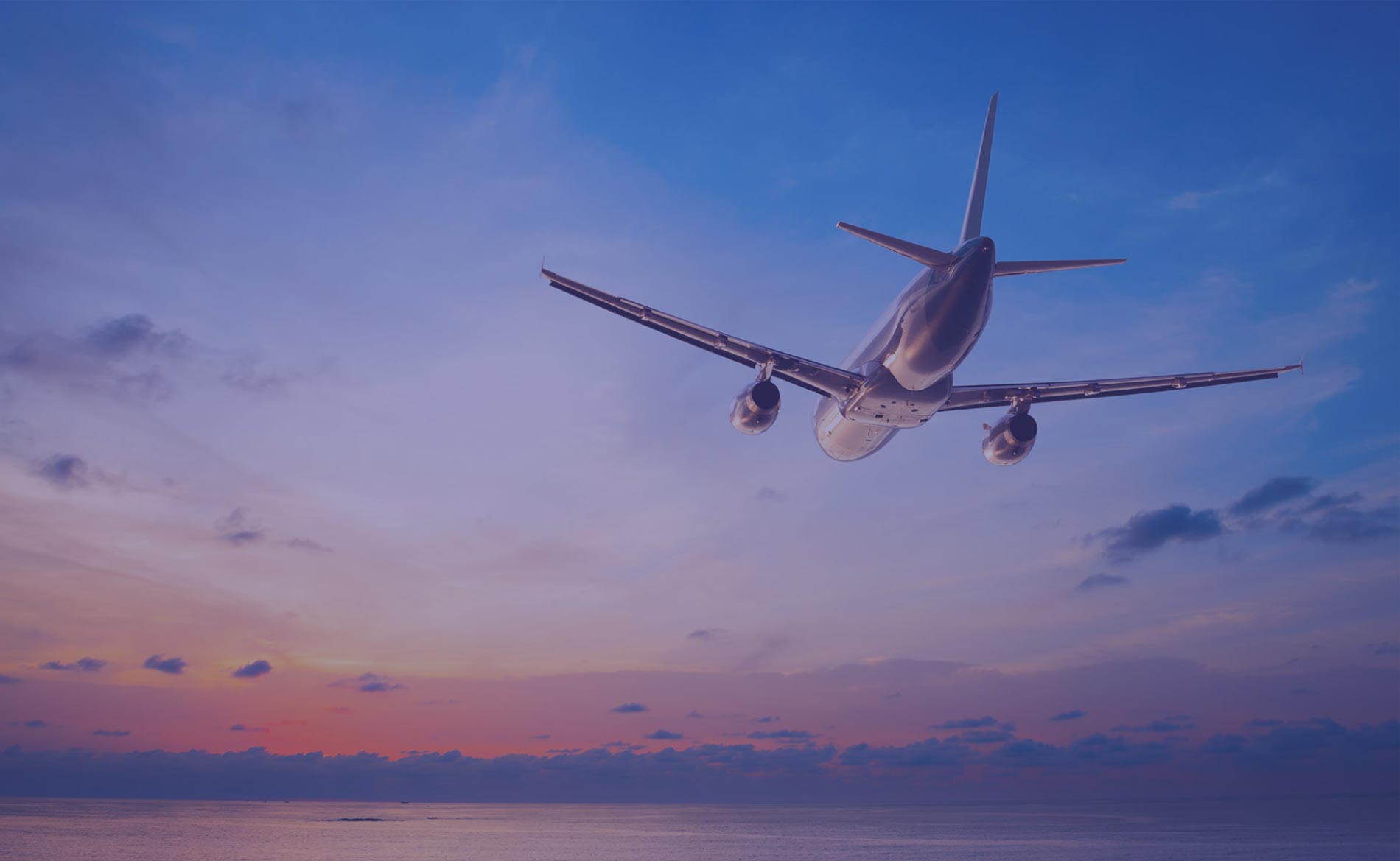 Where to Fly
Coming internationally the best airports to fly into in Costa Rica are Liberia International Airport (LIB) (right near the beaches in the northern Guanacaste area) or the Juan Santamaria International Airport (SJO) in San Jose. We offer free pick-up's and drop off's in both these areas.
For Nicaragua use the Augusto C. Sandino airport in Managua (MGA). Pick up/drop off fee's apply. Only valid pick up if crossing into Costa Rica of Panama.
For Panama use the Tocumen International Airport (PTY). Pick up fee's apply but no one way fee's for alternate drop off's.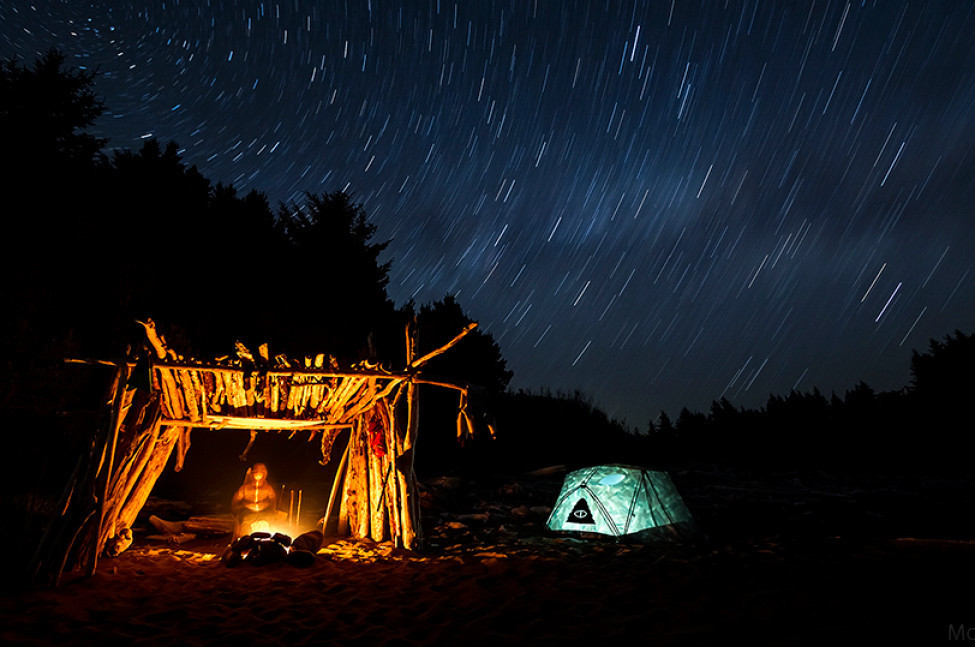 What to Bring
Nomad America provides 100% of your camping requirements, from sleeping bags to gas stoves, from headlamps to mosquito repellent. We also rent snorkeling gear, surf boards, boogie boards, kayaks and mountain bikes. We recommend only bringing clothes mostly for warm/average weather (20-30ºC / 68-86ºF) and one good sweater for when you are up in the mountains. Raincoats for rainy season if you have your own, we can provide the basic yellow ones on your arrival. Hiking shoes are a good idea for walking and hiking/rainforests during rainy season, if your only coming for beaches and surfing… flip flops and sneakers will do. For a full list of personalized suggestions e-mail us your specific routes and plans.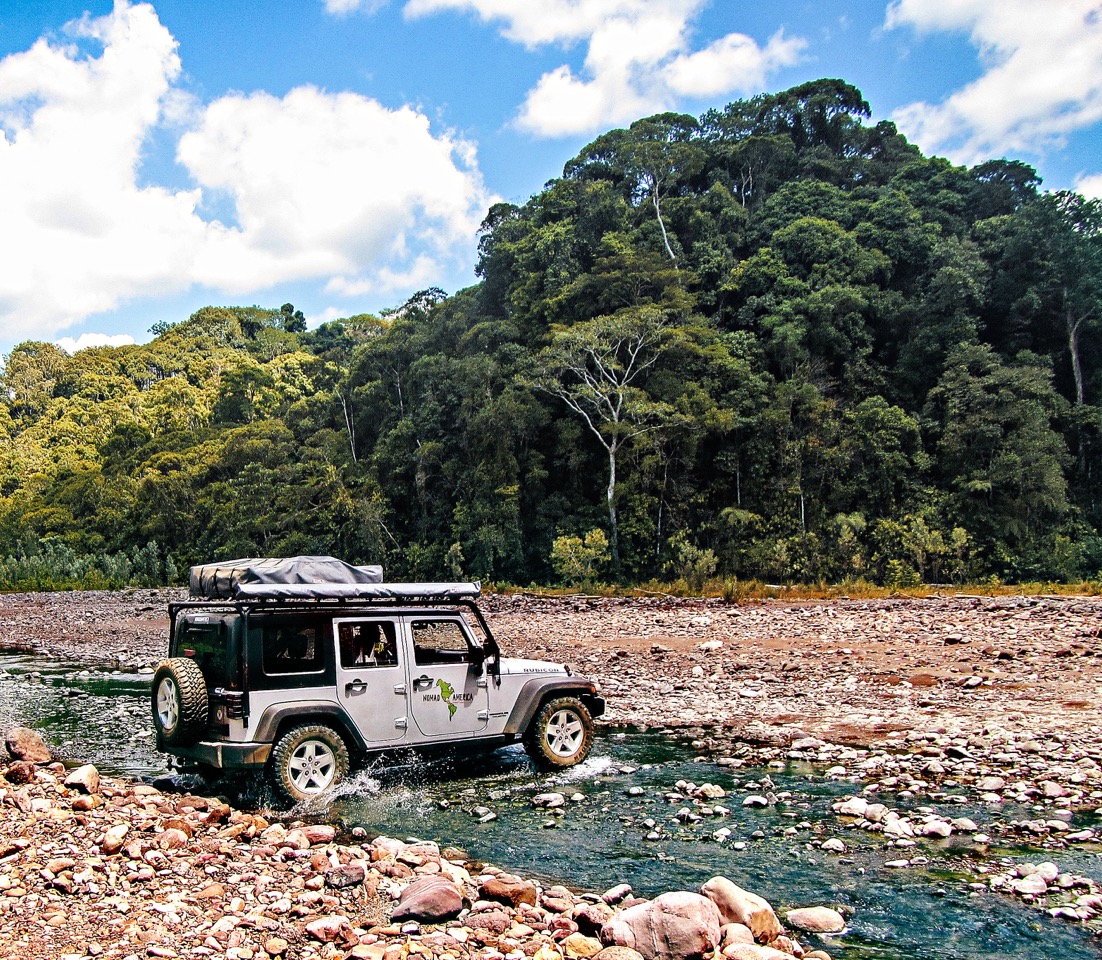 When to go
Costa Rica, Nicaragua and Panama are worth visiting year round. Changes in weather worth noting: May to November is rainy season – this means in some parts it will rain every afternoon, yet some northern parts of C.R. and Nicaragua are not as predictable. It is the best time to visit to experience the true rain forest (lush green) experience and for the best water rafting experiences (full rivers) and also for great swells as some of the best waves are during this season. Another advantage of the rainy season is lower prices as it is tourist low season. Our tents and hammocks are 100% waterproof so, why not camp in the rain forest?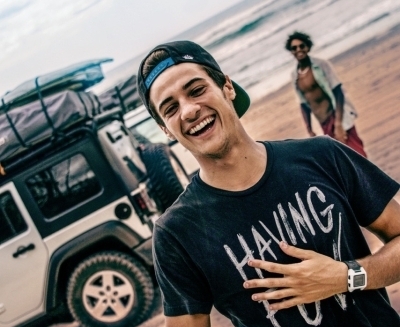 Where to Go
There are literally thousands of beaches, hundreds of national parks, dozens of volcanoes and millions of acres of forests to explore in Costa Rica, Nicaragua and Panama. We can help you plan your ideal trip before your arrival with free one-on-one phone/skype sessions or via email. Upon your arrival you will also get your own booklet/guide of each of these countries, places worth visiting, activities and adventures you cant miss out on and ideal camping spots.
Whats included with your 4×4 rental Costa Rica?
We Are Dedicated To Great Adventures
With your Nomad America 4×4 rental in Costa Rica you have access to our in depth knowledge of Costa Rica, Nicaragua and Panama from our very own team of explorers, surfers, nature lovers, hikers, campers and overall adventurers! 
Our team is here for you to help you plan your trip, make your trip better and assist you during your Costa Rica camping adventure. Nomad America offers awesome trip ideas, fun sporting gear and exciting new locations to improve your experience.  You can count on us to help create a unique Costa Rica camping 4×4 adventure.
We give you the possibility of an all-inclusive trip: Explore, sleep, eat, party, surf, kayak, and have endless adventures all with one fixed cost.
Nomad America offers adventure ready expedition vehicles for rent with full camping/recreational equipment. Best option for a 4×4 jeep rental Costa Rica. We create a possibility that includes drive + sleep + meals + adventure as an exciting way to explore Costa Rica and its many attractions.
Being a tourist can be hard. Where should I go? What am I missing out on? Will I get ripped off? I have no freedom because I booked an organised "adventure"! Am I making the most of my vacations?Our question is; Why not tour like a local? Be free and experience it all. An all-inclusive trip, wherever you want to be.
Our Satisfied Adventurers
We love our adventurers. We strive to help create positive experiences, memories and adventures with our 4×4 rentals Costa Rica.
Very good vacation in Costa Rica me and two friends. Drove from Liberia to Peninsula de Osa and camped on many beaches. We also rented surfboard. Very good Jeep Wrangler. Im telling all my friends here to make a group in the future and go to Panama and Nicaragua.
!!!!!LOVED our Nomad XTERRA!!!! Very fuel efficient. Also convenient pick-up/drop-off all over the country. We picked up our car in San Jose and left it at the Panama border.
Our group came to Costa Rica to set new Highline records – with Nomad America we where able to drive wherever we wanted and sleep right next to our highlines in the forests. We had all the gear necessary for 5 people to drive, sleep and eat anywhere. New record set over Rio Grande – 102 meters long!